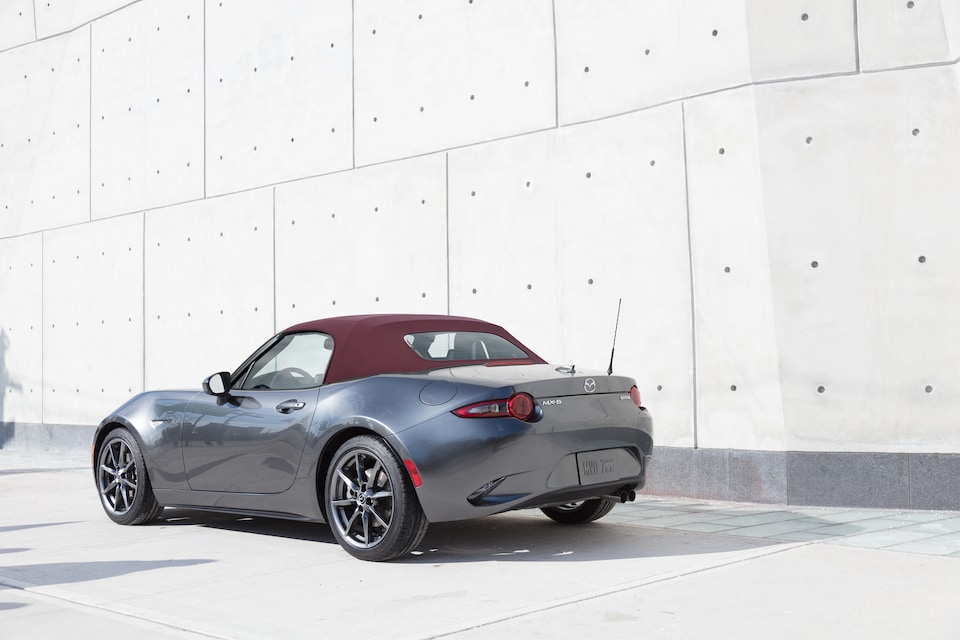 ​
If you love settling into the driver's seat and breezing along twisty winding roads, the 2018 Mazda MX-5 Miata is designed for those who love the pleasure and thrill of driving. Sleek and sporty, the expertly sculpted MX-5 Miata is a shining example of Mazda's KODO: Soul of Motion design philosophy, an effort to breathe life into the Mazda lineup and make these vehicles exude energy and appear to move even while at rest.
The MX-5 Miata certainly features the artfulness and omnipresent energy that the automaker was going for, but it's when this sports car starts to actually move that it proves itself as a marvel among vehicles crafted for driving enthusiasts. With an almost perfect 50/50 balance and a light, aerodynamic design, the MX-5 Miata glides through the air and corners beautifully, making for a fun, engaging drive.
If you want a vehicle that was designed with your love of driving in mind, fold the top down, let the sun shine in, and take the MX-5 Miata for a spin! Named a Car and Driver 10Best car 17 times, this sports car is a must-have if exhilarating open-air driving is high on your list of favorite things. Enjoy spirited driving dynamics, updated tech, and more whenever you take the wheel!
Learn more about the 2018 Mazda MX-5 Miata and climb into the driver's seat for a test drive when you visit our Mazda dealership in Milford. Explore this phenomenal vehicle and see why it forces other roadsters to play catch-up.